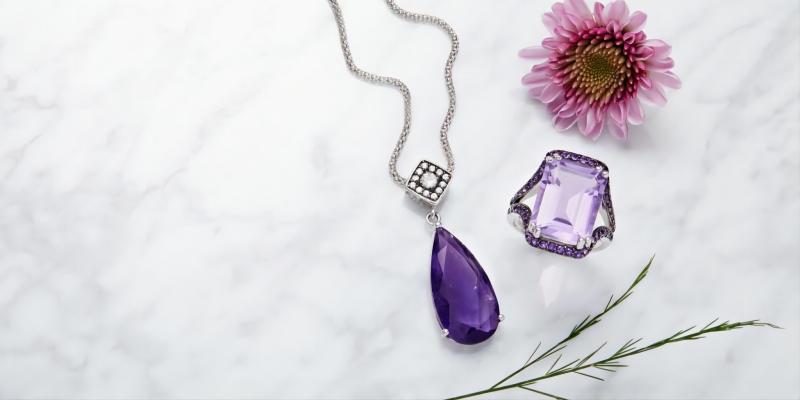 It's the most wonderful time of the year! The holidays are upon us, so it's time to start thinking about what trends to follow for our holiday parties. This year, we've rounded up seven must-have jewelry trends that will have you shining bright all season long.
From dainty chains to chunky statement pieces, there's a little something for everyone on this list. So whether you're looking to add a touch of sparkle to your holiday outfit or want to stand out in a sea of LBDs, read on for the six jewelry trends you need to know about this Christmas.
Light-Up Christmas Necklace
This year, ditch your boring old mistletoe necklace in favor of something new and exciting—a light up christmas necklace! These necklaces feature colorful LED lights that are sure to turn heads at any holiday party. Plus, they come in so many different styles that there's sure to be one that suits your personal taste perfectly.
Dainty Chains
This year, delicate gold chains are having a moment. They look great worn alone or layered with other necklaces and can be dressed up or down depending on the occasion. We love how they add a touch of femininity and elegance to any outfit.
Statement Earrings
Opt for a pair of dramatic earrings if you want to make a statement this holiday season. Oversized hoops, chandelier earrings, and even whimsical feathers are now popular choices. But no matter what style you choose, ensure your earrings are the star of the show by keeping the rest of your jewelry simple.
Stacking Rings
Another big trend this season is stacking rings. This involves combining multiple rings of different shapes and sizes on one finger for a unique and personal look. We love how easy it is to mix and match different metals, stones, and silhouettes to create a custom look that reflects your style.
Layered Necklaces
Like stacking rings, layering necklaces is another great way to add personality to your outfit. For a trendier look, you can pair a choker with a longer necklace. You can also stack multiple necklaces of the same length for a more classic feel.
Chunky Bracelets
Whether you're layering them up your arm or wearing just one at a time, chunky bracelets are having a moment right now. And there's no better time than the holidays to embrace this trend since it instantly makes any outfit feel more festive. Just be sure not to go overboard—a few well-placed bracelets will do the trick!
Birthstone Jewelry
Wearing birthstone jewelry is an excellent way to add personalization to your outfit. If you don't know what birthstone corresponds to your birth month, you can always just wear your favorite color instead.
Conclusion
No matter your personal style, there's a jewelry trend on this list that you'll love. So get ahead of the game and start incorporating sparkle into your holiday wardrobe today! From dainty chains to light-up necklaces, these seven jewelry trends will have you looking festive all season long.