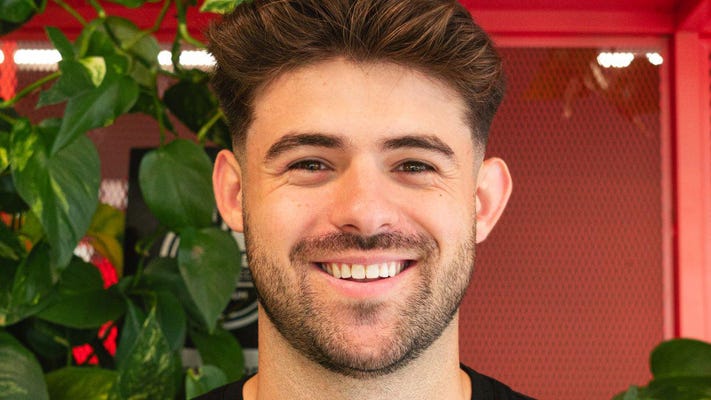 Jack Maddalena, the co-founder and CEO of the business, has lofty ambitions for Naurt. "We want Naurt to become a verb," he says. "Every time a business has a tracking issue, we want them to think, 'let's Naurt that'."
The secret sauce of the company is the software it has developed to tackle some of the problems with the global navigation satellite system (GNSS) that the world depends on. GNSS-enabled devices, including phones, do not generate an especially accurate read-out of their location. One issue is interference, with buildings, trees and other obstructions getting in the way of pinpointing location accurately; there can also be issues with the radio waves that satellites use.
"There is always going to be an inherent error with GNSS," Maddalena explains. "Our solution is a piece of software that can make the calculations necessary to correct that error."
That enables much precise location services. Naurt is so confident in its technology that it says it can identify when a scooter fitted with a GNSS-chip is being ridden on the pavement rather than on the road, despite the potentially tiny difference in location that implies.
Maddalena and his team first began developing the software following a conversation with the travel business TUI. One of its executives complained that location was a major headache for the company; for example, holidaymakers getting off a plane need to find their rep, but in a crowded airport, inaccurate location services can send them in the wrong direction.
Naurt started out with the intention of building a full-stack technology solution to tackle this issue but quickly realised that with so many use cases for its tools, a different approach made more sense. Today, the company's software is available on an as-a-service basis, with users accessing it by installing simple APIs within their own applications. Customers should simply be able to plug Naurt in and get on with using it, Maddalena says.
Over time, the company sees a long list of industries that might want to take advantage, spanning everything from logistics to construction. "We really think this can unlock the next technology revolution – help create the smart cities we've all been promised," Maddalena says.
In the short term, Naurt is particularly focused on two industries. First, it sees the micro mobility market as a huge opportunity. For example, electric scooter rental companies incorporating its technology can help customers find vehicles more quickly, find their own inventory more easily for charging and maintenance, and ensure vehicles are parked in the right locations. There is also scope for other features – Maddalena says scooter businesses could configure their technology to ensure that scooters ridden on the pavement are powered down, for example. That could prove to be a significant competitive advantage for firms when bidding for local authority contracts and talking about safety issues.
Elsewhere, last-mile delivery is another priority market, with Naurt already working with companies that need to pinpoint where their agents are – and where they are headed – with much greater accuracy. Food delivery businesses, for example, need better data so they can tell restaurants when to begin preparing an order, and so that food doesn't go cold because the delivery agent can't find the right address.
Small margins make a huge difference. In India, one target market for Naurt, the technology is correcting GNSS data by an average of around 15 metres; in Europe, the figure is more like 10 metres. But these seemingly minor differences are massively important in aggregate for companies handling millions – or hundreds of millions – of deliveries and requests. Indeed, one major impact of Naurt's technology could be a significant emissions dividend, as journeys become more efficient en masse.
It is a value proposition that resonates with customers and investors alike. Naurt raised £500,000 of seed finance earlier this year, since when it has picked up no fewer than nine contracts with large operators in the delivery and micro-mobility space, all of which have been piloting its technology. The start-up expects to be generating annual revenues of £1m by the first quarter of the 2022 and to embark on a further fund-raising in the second quarter.
That would enable Naurt to look beyond its initial target sectors. Maddalena has already talked to agricultural companies about helping guide their autonomous vehicles, for example, and to agencies that co-ordinate response to natural disasters. "It's all about understanding the pain points they can solve by plugging us in," he says.